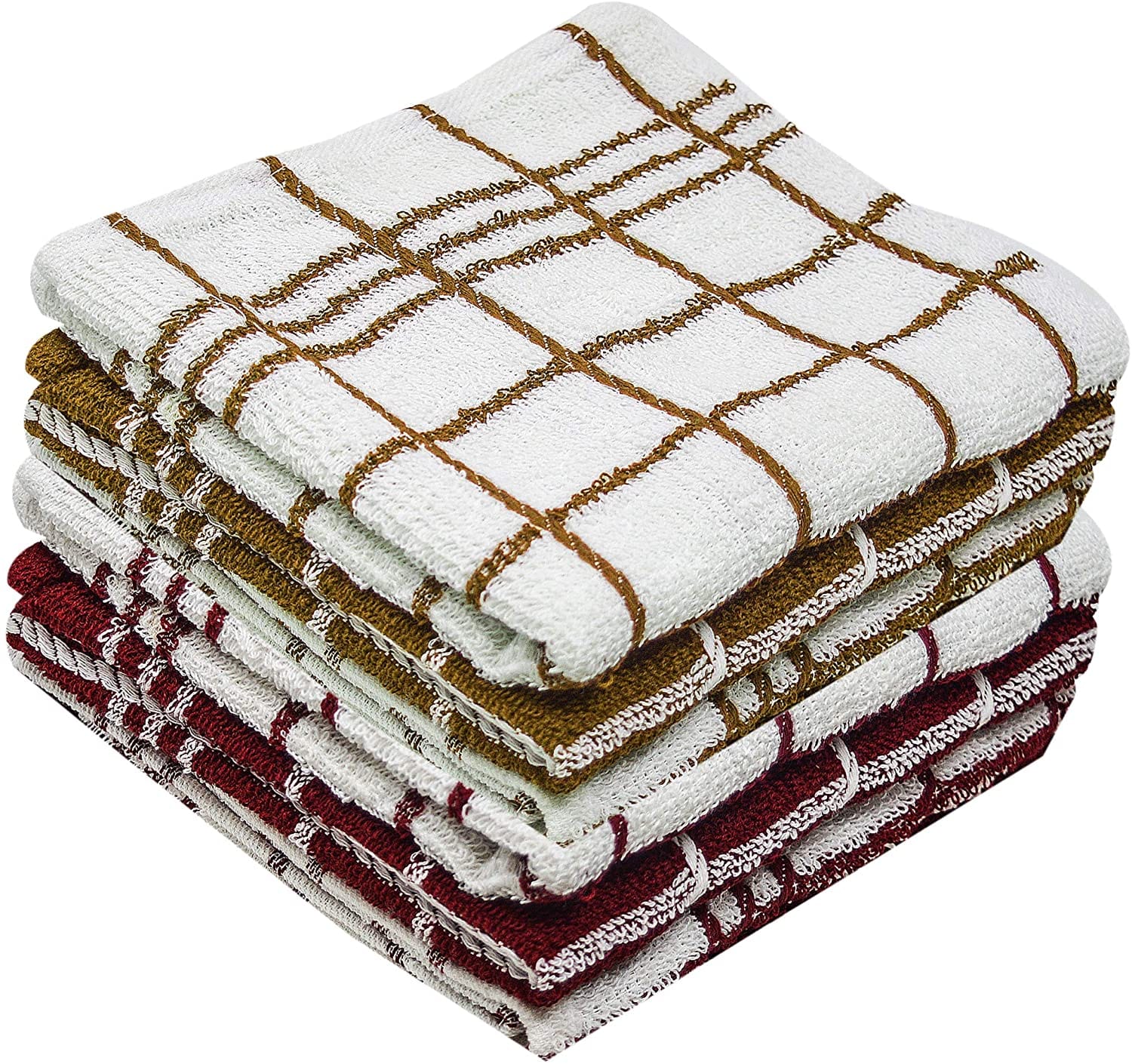 Jumbo Terry Cotton Tea Towels Kitchen Dish Drying Cloths Assorted
Material: 100% Organic Cotton Large Cleaning Cloths
Extra Large Size: 60cm x 45cm approx.
Style: Assorted Colours Kitchen Towels
Design: Colourful Bright White Stripes
Super Absorbent & Lightweight Large Cleaning Cloths
Natural Material for Domestic & Commercial Use
Soft & Fluffy Dishcloths
Multi-Purpose Strong & Durable Large Cleaning Cloths Towels
Lint Free & Streak Free Wiping
Hemmed Sides

The soft cotton used in these Large Cleaning Cloths towels is highly absorbent and made to trap dirt, grime, and other particles without leaving any lint or streak residue behind or scratching paints, coats, or other surfaces.

These stripe tea towels are pre-shrunk, and will not shrink anymore in size.

Provides Chemical Free Cleaning - Performs perfectly dry or damp with just tap water.

Do not use these Large Cleaning Cloths dish towels on high temperature surfaces such as ovens and stoves to avoid damaging or burning holes on the towel. S

afe on all hard surfaces. Stay fresh for longer and look new after each wash.