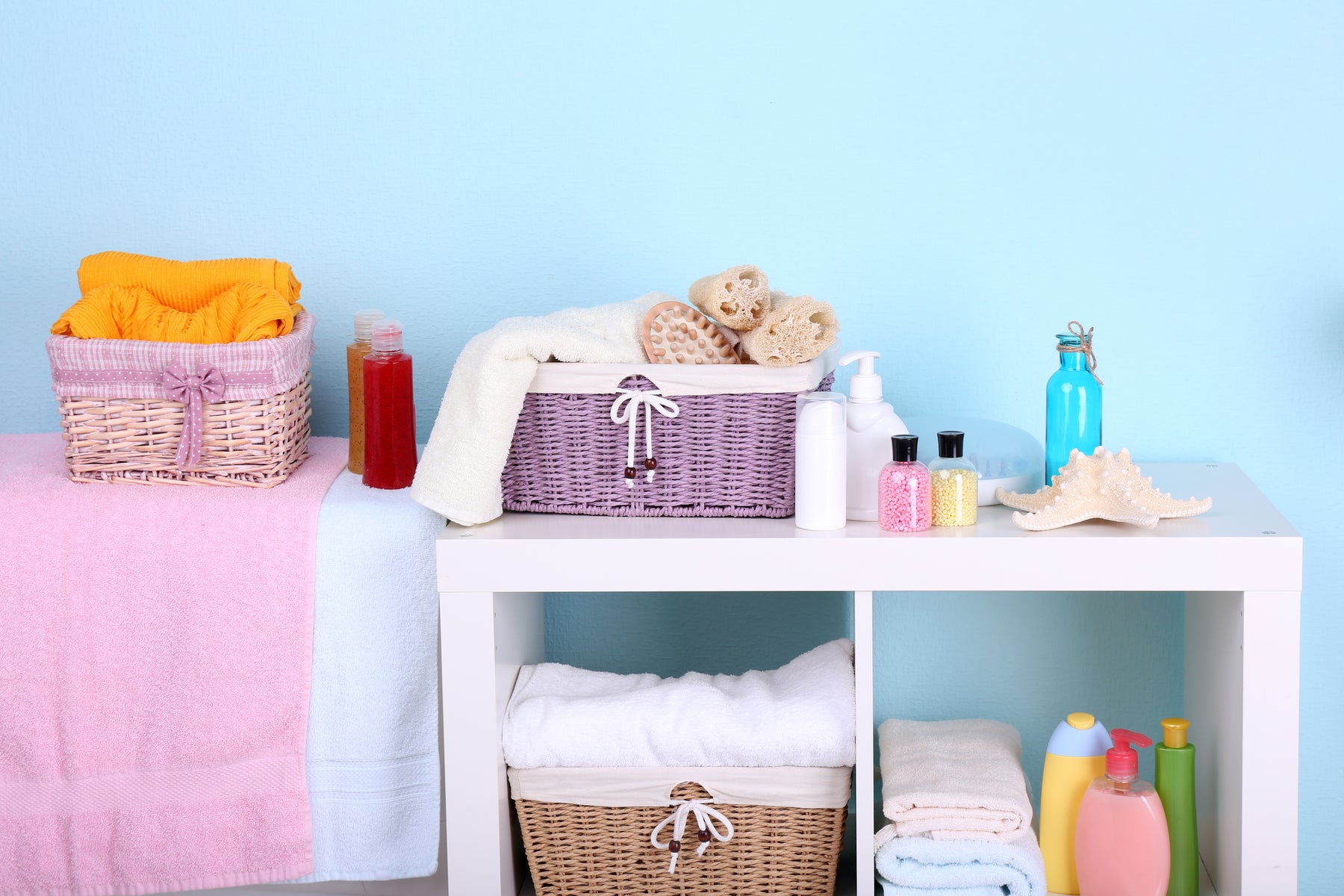 Quality Bath Towel Set - A Buyers Guide
Everybody wants that moment when you get to wrap yourself in a comfortable, relaxing and fluffy Towel right after that refreshing Shower. But, as you would know not all towels are the same super soft and luxurious bath towels as others.
With the perfect towel for your skin and hair, your skin could feel soft and your hair could have a glamorous look to it. But with the wrong towel, your skin could feel all itchy and dried out. So it is really important to make sure you have the right towel with the right size.
But how to buy the ultimate best towels for your home? Here is a guide informing you about all the different types and sizes of bath towels set.
Understand what a good towel is:
Thicker, heavier Towels around 500GSM - 700GSM are usually and tend to be much more absorbent and luxurious compared to slightly thinner towels which are anything below 500GSM.
However, the thicker the Bath Towel, the more time it takes to dry up and that's where the slightly thinner towels come into play as they have a comparatively quick dry technology.
So when it comes down to it, if you're going for the heavy weight, luxuriously plush towels, be warned that they will take a long time to dry out completely before you can be able to use them again.
The Ideal range we'd recommend is anything between 400GSM to 550GSM as this is the range where you can get quality, quick dry and luxury all in one.
Towels made up of Pima or Egyptian cotton towels are Super Absorbent and can help in a serious mess.
Material options for Bath Towel Sets:
100% Cotton towels are best for use on your hands and body. They are highly absorbent, lush and softer than most cotton blend fabrics. Joshua Zeichner, the director of cosmetic and clinical research in dermatology at Mount Sinai Hospital in New York City, says that soft fabric fibres like cotton are great for reducing harmful friction on the skin
Cotton / Polyester Blend towels are generally made from 86% cotton and 14% polyester ring spun yards. It is long lasting but yet soft to touch. Cotton contributes to the softness and absorbency of the towel while Polyester is normally a thin and lightweight fabric, that is surprisingly strong and durable. The natural breathability and beauty of cotton and the durability and longevity of polyester combined make a luxurious and durable towel.
Linen towels are most suitable for dishes and glassware as they are lint free and streak free and dry the dishes quickly and efficiently. It can be described as super absorbent and strong. As well as being natural towels, it is capable of absorbing up to 20% of its own weight in water, it is naturally resistant to bacteria and won't leave lint on glassware.
Bamboo Bath Towels are generally made with 100% Bamboo. In Other variations, They are usually a blend of Bamboo and Cotton. As well as being a Natural Anti-Bacterial and Super Absorbent Material, they also carry the qualities of being lush, supple and colour-fast. They are the ideal option for those who are environmentally conscious and care for organic and natural materials.
Woven from Cotton untouched by unnatural fertilizers and pesticides, are our Organic Cotton Bath Towels which are certified Organic Cotton, grown and harvested to leave the smallest possible carbon footprint.
Microfibre is mixture of polyester and Polyamide used to make fabric. When multiple micro-fibres are woven together into an ultra-fine fabric, they create a net-like surface that can absorb and trap moisture, dirt and other particles.Microfibre has a static electric charge that attracts and traps dirt particles.
Terry Cloth, is a cloth with uncut loops, or pile, deliberately standing away from its ground base. The Terry Cloth is a unique find in Bath Towels and Bathrobes. Terry is traditionally made from Cotton, but can also be made using other different materials such as Silk, Linen and other natural and artificial fibres. Terry Cloth is almost always 100% cotton but sometimes polyester is added for more durability.
Zero-twist Towels are one of the plushest types of towel you can buy. The yarns are twisted to provide fabrics with extra-strength and heavily twisted yarns are particularly strong.
What do you want your towels to do
If you want Towels that are Super Absorbent then you should consider the ones listed below.
Egyptian and Pima as well as being Super Absorbent, it is also luxurious and comfortable with long staple cotton that allows it to have a higher surface area to dry you off faster and better. They are really fluffy and cosy to use too!
If you want Towels that have quick Drying Speed and Power you could go for the Microfibre Bath Towels Set, also called Bath Bale Set, which is generally composed of 80% Polyester and 20% Polyamide. Polyesters are stretch-resistant and are more resistant to 'cloth-pilling'.
If you are looking for a Towel that is Eco-friendly and easy on the Environment consider buying Organic Cotton Towels or our range of Bamboo towels, improves social Organism.
Pretty Decorative Towels are only for looks and could make your house beautiful and colourful. This type of Towel could include Decorative Towels. These Towels come in various styles and types but most won't stay the same if used heavily or washed frequently. At Towelogy we have a range of Decorative Microfibre Towels which combine the sense of funky style with superior practicality and absorbency.
Colour Solutions and Long Lasting Colour Towels could be safe to wash with bleach.
Size Variations of Bath Towels
The Washcloths, also known as Face cloths or Face towels, Washrag and Face Flannel, can be said to be approximately 13"x13" (30x30cm). Its normal shape would be a square cloth of absorbent material. Its best uses could involve cleaning your face or Hands after Showers and Baths.
The Hand Towels can be approximately from 16"x 18" to 18"x 30". It is a small towel that is slightly smaller than a medium sized bath towel. Its best uses could include drying the hands after applying water on them and as decorative accents.
The Bath Towel can vary between the sizes of  27" x 52" (68.58cm x 132.08cm) to 30" x 58"(76.2cm x 147.32). The standard bath towel can be ideal and useful for most drying duties. It could be ideal for drying off after a shower, wrapping up wet hair and drying off children after their bath.
The Bath Sheet can be in sizes from 35" x 60" to 40" x 70". A Bath Sheet is fairly similar to a Bath Towel except for the fact that it is bigger which means more absorbency and more to wrap around yourself.
Bath Towel Colour Scheme
Use different colour towels to Brighten up your home and give it a  by picking colours that play off the walls, fixtures and flooring. But before all of that Spark...
Boldly Coloured Bathroom Towels are luxury towels and can add colour to a simple looking bathroom
Patterned Bath Towels could make a Solid and Confident looking bathroom interesting.
Neutral colour bath towels could fit in any type of background. As they look good about anywhere, they rely on the other bathroom elements for centre attention.
If you are looking for something matching with your Bathroom Decoration, keep in mind that coloured towels will eventually fade whilst with white coloured towels you could bleach it and keep the colour elegant and as good as new.
There are many different towels out there with all sorts of different colours, styles, materials and usages (but mostly all towels are used for drying up). Use this guide to find the perfect towel for your bathroom, kitchen!
Use the comments below to let us know which towels you would like for your Easter holidays for a chance to win a FREE Surprise Towel Bundle