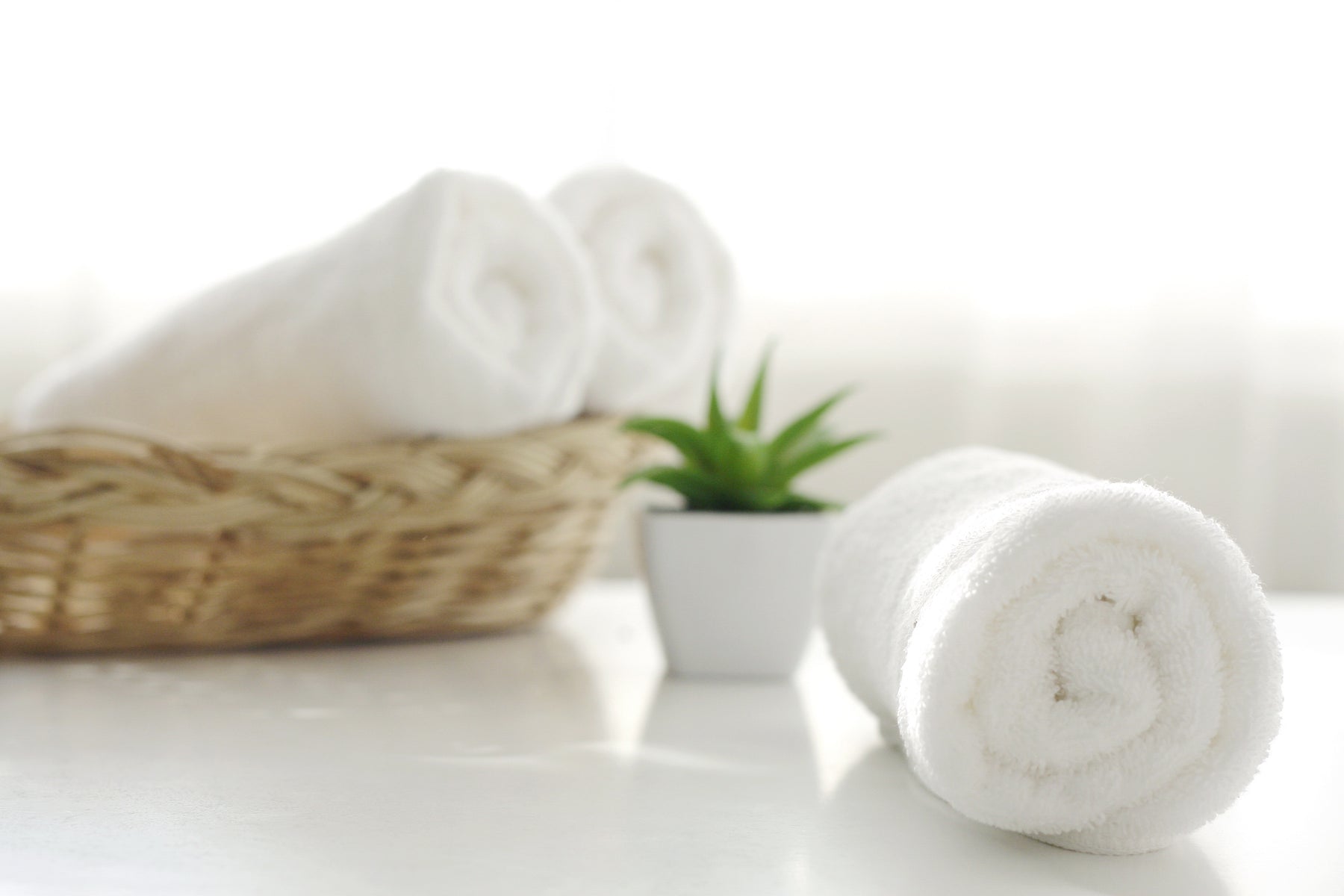 Top 10 Questions on Bamboo Kitchen Towels
Since the world is in complete awe of the Bamboo Kitchen Towels at the moment, it's no surprise that some of our conscious consumers have some very intriguing questions regarding them.
So we invited our towel specialist, Rafia to answer some of the most searched up questions on Bamboo Towels on the net. 
1.) Are Bamboo Towels Any good? 
Rafia-  Yes, of course! So bamboo is a naturally Hypo-Allergenic material and is super soft to the touch means it can be used by people with skin sensitivities and even allergies so you don't need to worry about skin problems while using it.
As for using it in the kitchen well, the results speak for themselves better than I can explain in here so just as an example I was looking through some of the reviews you got for your Bamboo Kitchen Towels and one the customers was in utter amazement at the fact that these towels worked a miracle compared to some of the towels they had earlier and from what she said - she clearly seemed like a cleaning enthusiast so again, the efficiency and quick dry and absorption of Bamboo Kitchen Towels are to be seen to believe so (*laugh*) hum that's all I can say to be honest!
2.) Are Bamboo Towels Better Than Cotton Towels? 
Rafia - Yes! Bamboo towels are much more absorbent than the cotton towels. They can soak up to twice the cotton towel. Bamboo towels are a fantastic alternative to cotton towels because they are so much softer to the touch, they are far more absorbent, they absorb more quickly. 
3.) Do Bamboo Towels Shed? 
Rafia - Shedding and pilling are all about fiber length, the twist and structural integrity of the yarn. As for good quality bamboo towels, well they don't shed to great extent but do expect some slight shedding.
Q.4 Do Bamboo Towels Stay Safe? 
Rafia - In contrast to different fabrics, the strands of bamboo materials don't degrade after some time. Your bamboo towels will hold their appearance and feel even subsequent to putting through the wash many times.  
Q.5 Are Bamboo Towels Eco-Friendly? 
Rafia - Absolutely! Bamboo is one of nature's most sustainable resource, as it does not require any fertilisers to grow. It naturally replenishes itself and requires little to no water to survive so avoids water wastage and helps reduce the cutting down of trees. 
It's also completely biodegradable and recyclable.
Q.6 Can You Put Bamboo Towels in a Dryer? 
Rafia - Somehow, you can put your bamboo towels in dryer. But it is recommended to put on a low heat setting and take them out immediately when they are dried.  
Q.7 How Do You Wash Bamboo Towels? 
Rafia - We encourage you to wash your towels separately in warm water, using a mild, environmentally friendly detergent. These detergents are available in the cleaning products section of most grocery stores. Do not use bleach or fabric softeners. 
Q.8 How Do You Keep Bamboo Towels Soft? 
Rafia - After few washings there is detergent build up which makes towel harder. To cut down the detergent just add a cup of white vinegar with mild detergent and wash but give them an extra rinse too to get rid off all the vinegar smell. 
Q.9 Are Bamboo Towels Anti Bacterial? 
Rafia - Yep - naturally so too, so no extra processing has to be done the Bamboo Towels to make them Anti bacterial - it's a natural gift they have!
Q.10 Do Bamboo towels dry faster?
Rafia - Indeed! Bamboo is 3x more moisture wicking than cotton and along with that it's highly absorbent and resistant to mildew and and odours but their quick dry feature is one the best thing that can be said about them - they're really good at drying quickly.
------
Right guys, these were the questions we thought were the most searched up on the net regarding bamboo kitchen towels but if you have any other questions feel free to drop a message in the comments section and we'll do our best to answer your questions.