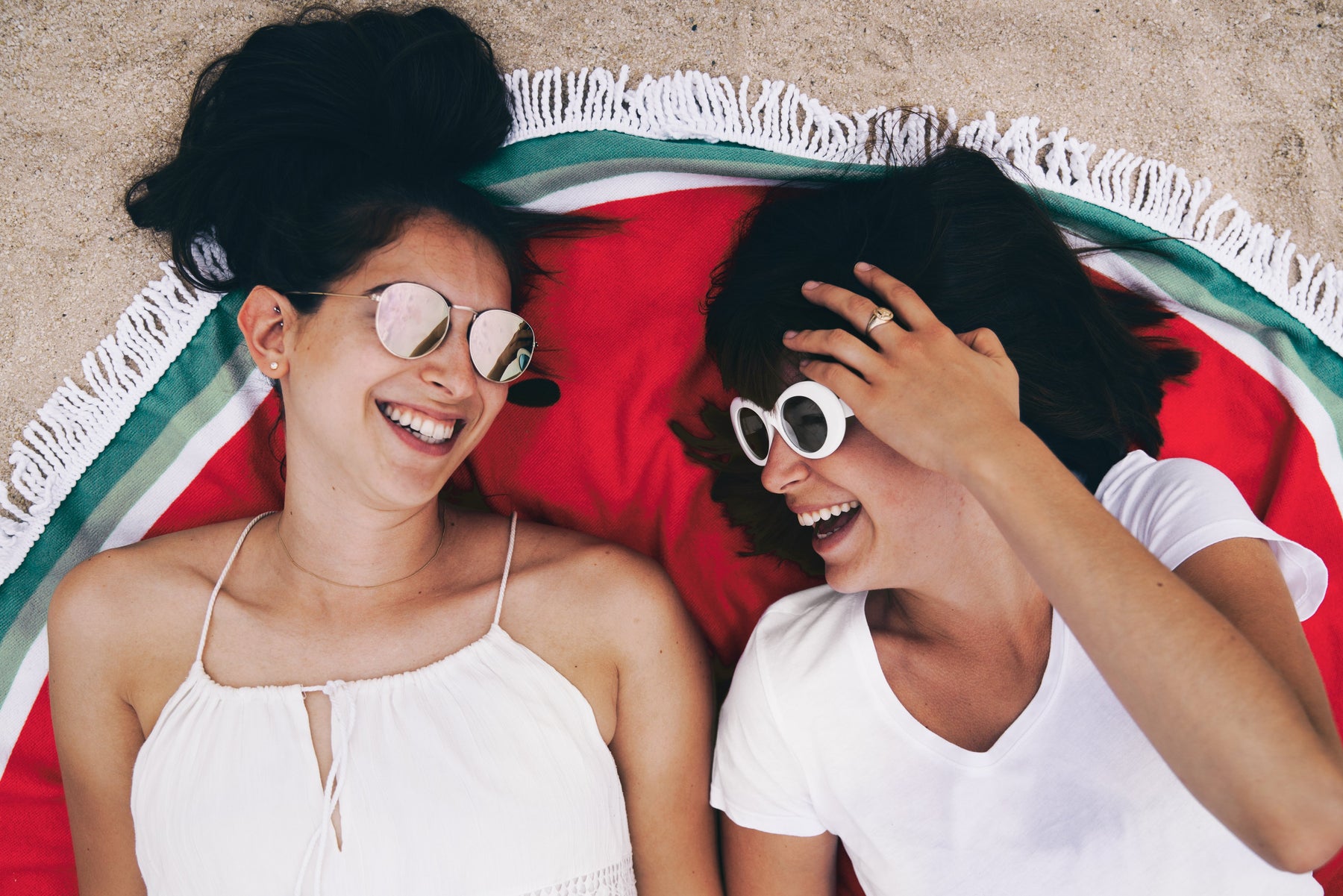 Bath Sheets VS Bath Towels - What's the Difference?
Our washroom just like every part of the home is a focal point of fascination for guests and you making use of the space. Decorating the washroom lies on so many factors but most importantly the bath sheets or bath towels. Are your bath towel or bath sheet wearing out and you are looking for the best option to go with yet faced the test of choosing what best suit your washroom and your style?
This guide is basically designed to teach you all you need to know well-high best bath sheet vs bath towel leaving you with no doubt of the best nomination to take yet giving you that no-go feeling you desire when you step into your bathroom. Let's tell you a well-spoken fact about best bath sheet vs bath towel not neglecting the best bath towel or sheet you should go for when opting to buy one.
Let's see What is the difference between a bath sheet vs bath towel?
What are Bath Towels?
Bath towels are the vital option for bath linens, so they have the tendency to be increasingly typical and are increasingly prevalently utilized. In size, bath towels are smaller than bath sheets. They can be the best size for kids and grownups and provide terrific absorbency.
However, bath towels are terrific for drying both your body and your hair, as they quickly twist virtually around without being feeling heavy. Luckily, bath towels will fit quickly onto towel bars and within linen closets, so they are optimum for areas with little storage.
What are Bath Sheets?
From the appearance, bath sheets have a larger area for drying off, so they're increasingly sponging like than bath towels. If you discover that a single bath towel is not adequate, bath sheets are a much better option for you.
They are best for twisting around your body if you require more protection. Bath sheets work well if you prefer to remain covered in a towel while drying your hair, shaving, or using makeup.
However, bath sheets will take a longer time to dry and need increasingly storage zone compared to vital bath towels.
Similarities between bath sheets and bath towels
Bath sheets and bath towels share a whole lot of similarities to the extent it may take a professional to unmistakably state which is a towel and a sheet. Both bath towels and bath sheets are used for the same purpose which drying up after a cool bath. They come in the same quality and texture as the same material is used in the production of them both. Absorbency for both a bath towel and a bath sheet are the same, expressly when made of same material.
What distinguishes a bath sheet from a bath towel?
There is significantly one major difference between a bath sheet and a bath towel known as their size. A bath towel is naturally made to be smaller measuring well 26" – 28" wide by 54" long to a bath sheet which measures up to 35" wide by 70" long generally. With this, you can hand differentiate a bath towel from a bath sheet by looking at them even when bundles of it is mixed up.
Some other distinguishing factors between a bath towel and a bath sheet includes-
Bath sheets add luxury as they could be swung around the waist while stepping out of the washroom room while bath towels are meant to just get the job washed-up – drying up.

Bath towels are a suitable nomination for children due to their small size while a bath sheet is increasingly suitable for adult use.

Bath towel functions towards a smaller and guest washroom room while a bath sheet can go as far as serving you outdoor such as in the beach or a poolside.

The size of a bath sheet makes it almost impossible to stand on a towel bar while a bath towel can hand fit on a towel bar.

Bath towels are economical leaving bath sheet at a higher rate considering their weight and size.
Which is best to use? A bath towel or a bath sheet?
Not everyone feels comfortable wrapped up in a bath sheet while leaving the washroom and same applies to others who would definitely not want to leave the washroom without being wrapped up. Sweeping through these two categories of persons, you definitely fit into one and should thoughtfully examine what you need, hence, opt out for a decision.
A bath towel will leave you walking out of the washroom with your inner wear while the best bath sheets ensure you are wrapped up in a plush towel after a hot or cold bath. If you are still tumbled on what to do with, then go with both the options as they go in tune with your everyday change of lifestyle for a comfortable living.
Still bathing with so many choices to select between comes a one-time important speciality never to neglect. Not all large or small bath towels are worth it as you still need to dig deeper into the measure of absorbency, lifespan, and durability of the towel you are going to purchase. Knowing the best bath sheets to go for is of utmost importance.
Are fabrics of importance?
Of course, fabrics should be among the first that comes to play in making your decision. Don't just settle for any kind of fabric as there are thousands of fabrics to choose for in the market.
Your type of fabric determines how long you would put your sheet or towel in use. Cotton towels have been a popular nomination for years considering their level of absorbency, but they are quickly stuff replaced with many other options based on quality. With cotton towels, there are three vital kinds:
Egyptian Cotton – Considered the king of cotton, this form has extra-long fibres that make them increasingly spongy and increasingly durable than other forms. It gets its name from its country of origin.

Pima Cotton – Very similar to its Egyptian cousin but grows in the southwestern portion of the United States. It moreover has long fibres and is very spongy and strong.

Turkish Cotton – The defining attribute of this type of cotton is that it gets softer each time you wash or use it. This type of cotton is typically found in beach towels, but not limited to that only. It's moreover highly absorbent.
You know that cotton is not the only type of fabric used in towel manufacturing anymore. Many people prefer other materials, like Bamboo, for their unique benefits, such as extra absorbency, moisture-wicking properties, softness, and economic value.
Bamboo – Twice as soft as cotton. Bamboo towels have an extra luxurious feel and are moreover naturally odour-resistant. They are hypoallergenic. Bamboo is resistant to odours, something cotton has never been worldly-wise to boast. Bamboo towels are highly absorbent and moreover, have the special property of wicking away moisture effectively.
Microfiber Fabric – These man-made fibres are very absorbent, but not very soft. They're not very much in use for bath towels, but you can find them available in this material. Most people prefer to use these as beach or pool towels or towels in the kitchen for drying dishes and wiping up spills.
Things to Know Before Buying a Towel or A Bath Sheet
The thread count is one way to tell exactly what kind of towels you're going to get; the higher the number, the largest the towel's quality. Of course, if it's possible, feeling and handling the towel will usually help you decide if the material is thin or will fall untied without a few uses.
Another thing to consider is the size of the loops. Long and thick loops are great for absorbing liquid and increase in softness. The longer the loops, the increasingly luxurious the towel is going to feel.
The next time you're looking for the perfect bath sheets or towels, consider some of these tips in mind. There are many options, but you don't have to be overwhelmed or confused. Once you know what you're looking for, it's much easier to buy the type that is right for you.
Final note
Adding colour and appeal to your washroom is one function which a bath towel and a bath sheet never stop doing. They are perfect for the vision once you step into the washroom – unmistakably state that they are a centre of attraction to your bathroom.
No washroom is well-constructed without a neatly find out bath sheet or bath towel. Having gained the right information, get started by choosing the perfect colour which suits your washroom décor and meets to your every purpose out of the bathroom.